Vita Vite features artwork from a variety of southern artists.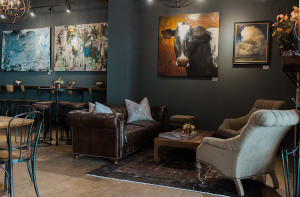 Our Art Gallery
Vita Vite is an inviting space with a comfortable and rustic atmosphere. The main bar and art gallery allow customers to browse artwork from southern artists in a setting where they can visualize it in their homes. And if they find a piece that speaks to them, they can purchase it.
We are passionate about art.
Beyond an appreciation, we have a background in art history. We know our audience and what they'll like. Our gallery presentations ensure each piece is framed with creative ambiance and shown in the best light.
Show your work here.
If you are interested in showing your work in our art gallery, we'd love to see what you've got. Fill out the form below to get started.